Choosing your wedding venue is a huge decision! It's more than likely a big financial commitment as well as providing the whole setting for your big day. Chances are, you've probably never been to a venue viewing before, and that in itself can be pretty daunting….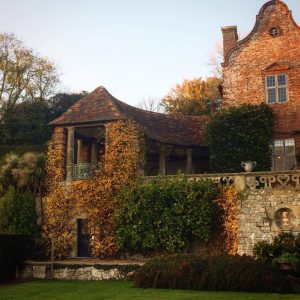 Firstly, remember that the person you're meeting with is a sales person; their main job is to sell the venue to you and secure your booking. Every sales person has a different approach, and a lot of it will depend on how you interact with them. Here are a few things you may experience at your venue viewing, and tips on how to make the most of it.
Complimentary drinks / goody bag – Some venues will 'woo' you from the word go; free prosecco? Check! Goody bag (normally including chocolate)? Yes please! My advice would be to lap it up, let them spoil you, after all you could be spending a lot of money with them.
Lots of talking…and questions! – The venue coordinator (if they're conducting the viewing) will be trying to find out as much as possible about you both and your wedding plans, in such a little amount of time.  Although you might not be able to answer all the questions at this early stage, it's best to have an idea of the following:
When you are looking to get married – this can be a specific date (which could limit your venue options due to availability), or a particular month / season. Make sure you specify which year, as most coordinators will automatically assume the year following your viewing (e.g. if you view in 2020, they'll assume you're looking for 2021).
How many guests you are looking to invite – Not just to the day, but any additional evening guests. They're asking you this to ensure they can even accommodate your numbers in the first place!
If you require any accommodation for you/your guests – this is so they can let you know if there is suitable on-site availability or if they should recommend nearby hotels.
If you are getting married onsite (if they can offer this) – asking this question will determine how they put together your itinerary as ceremonies off-site plus any travel time, can take longer than ceremonies onsite.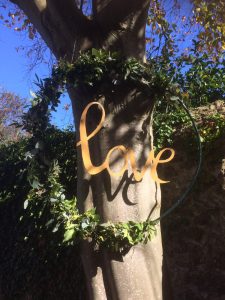 You can also expect a tour around the venue. The whole purpose of your visit is to view the venue. The coordinator might start with the tour straight away and ask you questions on the way around, or they may take you at the end after getting more of a feel of the spaces you require. When you're going around the venue make sure you ask to see both the inside and outside ceremony areas (if required) as well as checking (it may sound silly…) that there are toilets near to the areas you'll be using, and where the bar is! Also ask about whether exclusivity is an option and, if it's not, how other guests using the venue may impact your day. If you have any close friends/family with mobility issues, this is also something you should bear in mind and ask about at the viewing.
At some point during your visit, the coordinator may offer you photos to look at of previous weddings held there. Look at them! Not only will they help you both to have a better vision of how the venue looks dressed for a wedding (not all venues are solely used for weddings), but they might also give you some styling inspiration…whether you choose that venue or not!
As your viewing appointment comes to an end, ask the coordinator if you're able to take another quick look around by yourselves, perhaps to take photos of the different areas to show your family/friends, or to just speak honestly with each other about the place!
Make sure you take a brochure away with you, or perhaps have it emailed over, and if you are really interested at this point be sure to ask about availability, as well as the booking and deposit processes. You may even want to ask the coordinator to put together a quote based on the things you had discussed that day.
Lastly, the whole point of viewing a venue is not only to see if they can accommodate the wedding you want, but also for you to get a feel for whether you love the venue, the staff and believe they can deliver the perfect day. You could be spending a lot of money on your venue, so make sure it's right for you!