I've noticed in recent years that couples seem to go one of two ways; they either really care about their wedding photography and it's all about the 'gram, or they aren't fussed about photos and would rather spend their money on extra alcohol for their guests…So how important is a good photographer?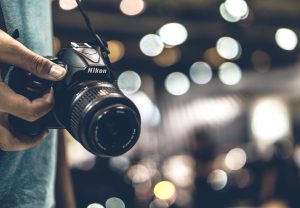 Good wedding photographers are usually the most expensive of all your suppliers, they charge what seem like ridiculous prices for one day's work, but is it really just one day? I can tell you now, it's not!  A good wedding photographer gives you so much more than just one day, here are some examples of additional benefits a great photographer offers:
Experience: Most premium wedding photographers have been in the business a long time and can easily capture the most iconic shots for your day; whether it's the first look, confetti shot or candid smiles between the couple or guests.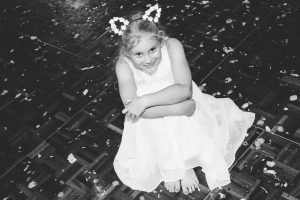 Venue visit: Most venues will be able to recommend photographers who have shot with them before, which is great if you like that photographer's particular style. However, the best photographers will make sure they visit your chosen venue before the big day (and preferably with you!) so they can get their bearings and find the best spaces to get the perfect shot.
Pre-wedding shoot: Another thing that you should be offered (whether you take up that offer or not) is a pre-wedding or engagement shoot, free of charge. It may sound super cheesy and awkward, but this extra shoot will help you feel at ease in front of the camera, as well as getting a feel for the photographer and how they will work on the day.
All-weather experience: Definitely ask your photographer what the back-up plan is in case of bad weather. The best photographers will know how to use any adverse weather to their advantage; you just need to make sure you're prepared for it too!
Editing: Probably the MOST important thing you should do is look at your photographer's portfolio, so you're sure you like their editing style. Some photographers prefer to work in black and white, others like to have minimal editing and there are some who use filter over filter to create a certain signature look.
Sneak peek: Professional wedding photographers will normally get your photos back to you about 6 weeks after your wedding date; but the best will be able to get you at least 2 edited, professional images before your wedding weekend is over; so you can be the first to post it online.
I know it's tempting to let your friend/family friend/cousin be your wedding photographer because they will give you 'mates rates', but you need to remember that your photographer is with you (bride's especially) from first thing in the morning until late in the evening. You have to be comfortable in front of their camera, and it has to be someone who you don't want in any of the photos (so don't choose your favourite cousin or best friend).
Your wedding photos are the only lasting memory you will have of your day (which goes so quickly…) so choose wisely and remember, in this instance, you get what you pay for.