With so many wedding suppliers out there for everything you can think of from florists and venue stylists to photo booths, magicians and pet-sitting; how do you know which to choose? How do you even know which ones you want?!
Firstly, even though you're excited to start your wedding planning journey and get the ball rolling, try not to get yourselves over-excited and rush into booking anything (or everything!).

Think about the style of wedding you're planning – is it lavish and bold? Relaxed? Fun? Intimate? If you're going all out and have the money to include a bit of everything, go ahead and book the birds of prey and personalised party poppers! But take a moment to really think about your day and how you want yourselves and your guests to spend it.  As a guest, I wouldn't want to be waiting around a lot (especially if there's a free bar, that's dangerous!) but I also wouldn't want to be overwhelmed with things to see and do; I'm there to celebrate you, remember!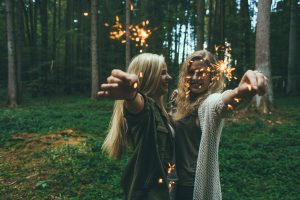 Once you've narrowed it down to the types of supplier you'd like to include…do your research.  I can't even tell you how many different florists, photo booths, photographers, stylists, prop hire companies, DJ's and cake suppliers I have worked with. Everyone knows the wedding market is over-saturated, and it doesn't take long to do some research on potential suppliers.
Start by searching online, see what presence the company has and if their service appeals to you. Then be sure to check out their reviews and see what other customers really think, even better if those reviews are on impartial sites like Google reviews or on wedding directory sites such as Guides for Brides or Hitched. Ask friends and family for recommendations, small suppliers without large marketing budgets sometimes rely on word of mouth!
After you've researched potential suppliers and narrowed down your list to just two or three options for each service (i.e. two photographers, three photo booths…) then it's time to make enquiries. Contact the company directly to ask about their availability, pricing, terms of booking and payment policy. Don't forget to give them your contact details and wedding date!
Now you've initiated contact you'll have a better idea of who you're dealing with by their customer service. Most suppliers (especially small, independent businesses) will be delighted that you've contacted them and will respond before the day is over, just bear in mind that during peak wedding season it might take them a little longer. At this point, whether you book them will depend on their availability, pricing and professionalism.
All suppliers will ask for a deposit to secure your date, with full payment being due closer to the time. Make sure you're happy with the deposit amount and payment schedule before you sign a contract – there's nearly always room for negotiating your payment instalments to make costs easier, and every little helps when it comes to weddings! It's a huge red flag if anyone asks for full payment at time of booking (unless the wedding date is incredibly close…).
Once deposits have been paid and the date secured, you can relax and enjoy the rest of your wedding planning as most suppliers (excluding venue, dress and planner) won't be in contact until much closer to the big day.