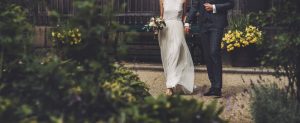 Today, with the average age of wedding couples being in their 30's, most of you are very busy people and want your wedding planning to be as stress-free as possible. Thankfully, wedding venues have evolved with you and you'll find that most of them offer comprehensive wedding packages, having everything you need in one place at a set price. However, although packages can offer the best value for you, it might not fit with how you want your wedding to be.
What is typically included in an all-inclusive package?
Well, most venues tend to offer the following as part of their packages (although some could word it differently):
Venue hire (for ceremony and reception)
Welcome/Arrival/Reception drink for your guests
Canapés
Three-course wedding breakfast
Toast drink for speeches
DJ for your evening reception
Evening buffet
Linen, staffing and tableware
Also, if the venue offers accommodation, they may offer you a complimentary room for the night of your wedding, or discounted accommodation rates for your guests.
Some venues include much more; normally by way of external suppliers such as chair dressings, toastmasters, or even cars. Whilst others may include less. It really does vary between venues.
You can see the appeal and why all inclusive packages are very popular today with our busy lifestyles…everything is in one place which saves lots of different email chains, meetings and dates to remember, and you will more than likely have a venue coordinator or planner included to guide you through the planning process, offering you expert advice when you need it.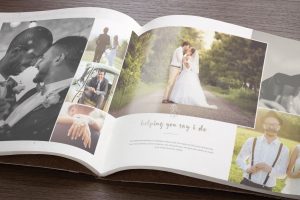 But there are things you should be cautious of when choosing a package…
Normally there are restrictions on which package you can have on certain days / in certain months. If you're looking at a Friday / Saturday / Bank Holiday date you're only going to be offered the most premium package – this is to protect venues from losing out on money during peak season, but may have a significant impact on your budget.
Sometimes, if a venue only offers packages and no bespoke option it can be that they wont be flexible at all in terms of moving things around (timings, less formal dinner etc.). It's because they know what works for their venue, but it may not be what works best for you! Don't be persuaded into a package contract if you are not 100% happy with what's included.
You will be required to pay for the package minimum, regardless of guest numbers. For example, this means that if you are choosing a 60 person package, you will have to pay for 60 guests, regardless if your numbers are less than that. My advice would be to book on the minimum number of guests you will be expecting to attend, it's easier to add guests on than it is to remove them.
Finally, although the wedding package price might seem incredibly good value and within budget, don't forget that you will still need to book, buy and pay for at least some of the following; which may put you over budget:
Dress / Suits
Hair / Make-Up
Cake
Photographer / Videographer
Florist
Transport
Favours
Stationery
Ceremony Registrars (if you are getting married at a licensed venue, they will book the ceremony for you but you will still have to pay and liaise with the Registrars separately – it is never included in your wedding package).
Whether or not an all-inclusive package is right for you completely depends on the style of wedding you want, and if the venue can be flexible within their packages or what they offer. The wedding team at the venue will be able to answer any questions you have about their packages, and can advise on what will work best for your day – just make sure you get any amendments / changes to the package in writing!