Getting married is a huge step, that most couples spend planning for around 18 months. There's so much to do and to think about that very often what you need to do AFTER you tie the knot, gets forgotten about. As you take your first steps into your new journey, there are a few things you need to put on your checklist that will help you set off on the right foot! When the honeymoon phase ends and normal life resumes, you are going to want to have these 5 essential things ticked off your list.
Change your name (if you want to)
Write a list of all your accounts & important documents, starting with the most important. Then do a little research on how you go about the name change. From experience we know that name changes on driving licenses and passports carry a fee, whereas things like bank accounts and insurance policies will be free. For all name changes they will need to see your marriage certificate, so keep it in a safe place after your big day. This is something that can be a bit of a nightmare if you don't get completed in a timely fashion as we all know paperwork likes to hide in forgotten places. If you find it too difficult to complete on your own, there are companies out there to help you.
Top tip: Be sure to inform your employer and GP surgery of your marriage. This is so they can update your next-of-kin information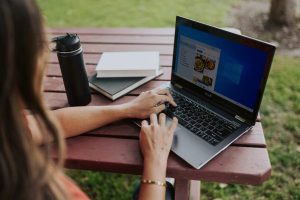 Get Organised
On your big day you will be given gifts, cards and all sorts of lovely things. What you need to remember is, when your wedding day is over you will need to bring it all home with you.
You will also have the remainder of your beautiful wedding cake and any other decor bits you may be providing yourself. So, it's a really good idea to plan where it's going to go in your home. Pop to your local shops and grab a couple of large storage boxes that can come to the venue with you. If you're off on honeymoon straight away, ask your best man or maid of honour to fill the boxes with all your wedding bits and bobs so it is all in one place. If they're feeling extra-nice, get them to drop it off for you so when you get home it's ready for when you're back.
Take time to relax
For the last 12 months at least, you have been planning your wedding. Whether that was in your mind or dealing with all the wedmin, suppliers, dress/suit fittings, food tasting, wedding venue hunting and the million other things planning a wedding involves. It's important that you take the time to look after yourself and new spouse. You want to start married life happy and healthy, not feeling grumpy and ill. If you aren't going on honeymoon, be sure to book a day where you can just be present and in the moment with your new husband/wife.
Write your Thank You's
Make sure you and your new spouse do this one together. You will probably receive gifts not only on your wedding day but afterwards too, so get cracking with those pesky thank-you notes! Writing a few thank-you notes per day isn't too much of a burden, but this will ensure that you don't get behind. A great tip is to write a few templates and pick the one that fits that guest the best. Sometimes it's the getting going that's the hardest so why not plan a takeaway evening and get them done that way.
Get in touch if you need help with any of the day-after wedmin, I will do my best!